The free trial version of "A2 – Surface measurement" is available on AppStore.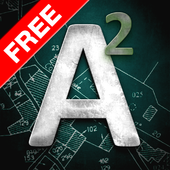 We just released the free trials version of the application A2 – Surface measurement for Iphone and Ipad.
This version allows you to test the application and all of its features and options. Registration plans and generating KML, DXF and TXT files is functional. Limitation of this version: You can enter only 3 points.
– See and Download in AppStore –
More Information about A2 – Surface measurement
ScreenShot