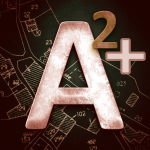 To increase the accuracy of measurements in A2 +, we added three new maps in the application:
OpenStreetMap (OSM)
Mapquest
Google map
OpenStreetMap and MapQuest help improve the definition in the "Plan" mode.
Googlemap improves the definition in satellite mode.
To learn more about iPhone version A2 + / Ipad, click here.
Pour voir l'application dans itunes, click here.